Sensation Ride™ Girth or Cinch Liners
Regular price
Sale price
$22.00
Unit price
per
Sale
Sold out
Sensation Ride™ Removable Liners are for our Sensation Ride™ Self Centering Girth and Sensation Ride™ Common Sense Cinch.
Choose the Liner (backing) for your girth that best suits your equines needs. Attach to your girth or cinch with the velcro in accordance with the photo on this page.  The Liner is attached in a curved shape to match your horse. Order the liner in the same size as the tag on your girth or cinch, not the length measurement of the liner itself.
Liners Available:
The Poly Felt Liner is a black polyester blend.
The Wool Felt is straight

 

beige wool.
The Neoprene Liner is a waffle weave neoprene that is specially designed to not be reactive. It is safe for most skin types.
The Wool Fleece Liner is made of 100% real wool on a synthetic backing. Must be washed in cold water to avoid shrinking.
Sensation Ride™ Liner Sizes:
18" to 38" in 2 inch increments.

A

vailable in c

ustom sizes as well.
NOTE: We do not stock sizes larger than 38". If you are ordering sizes larger than 38'' expect a 4 week wait (estimated) to make your order. 
Share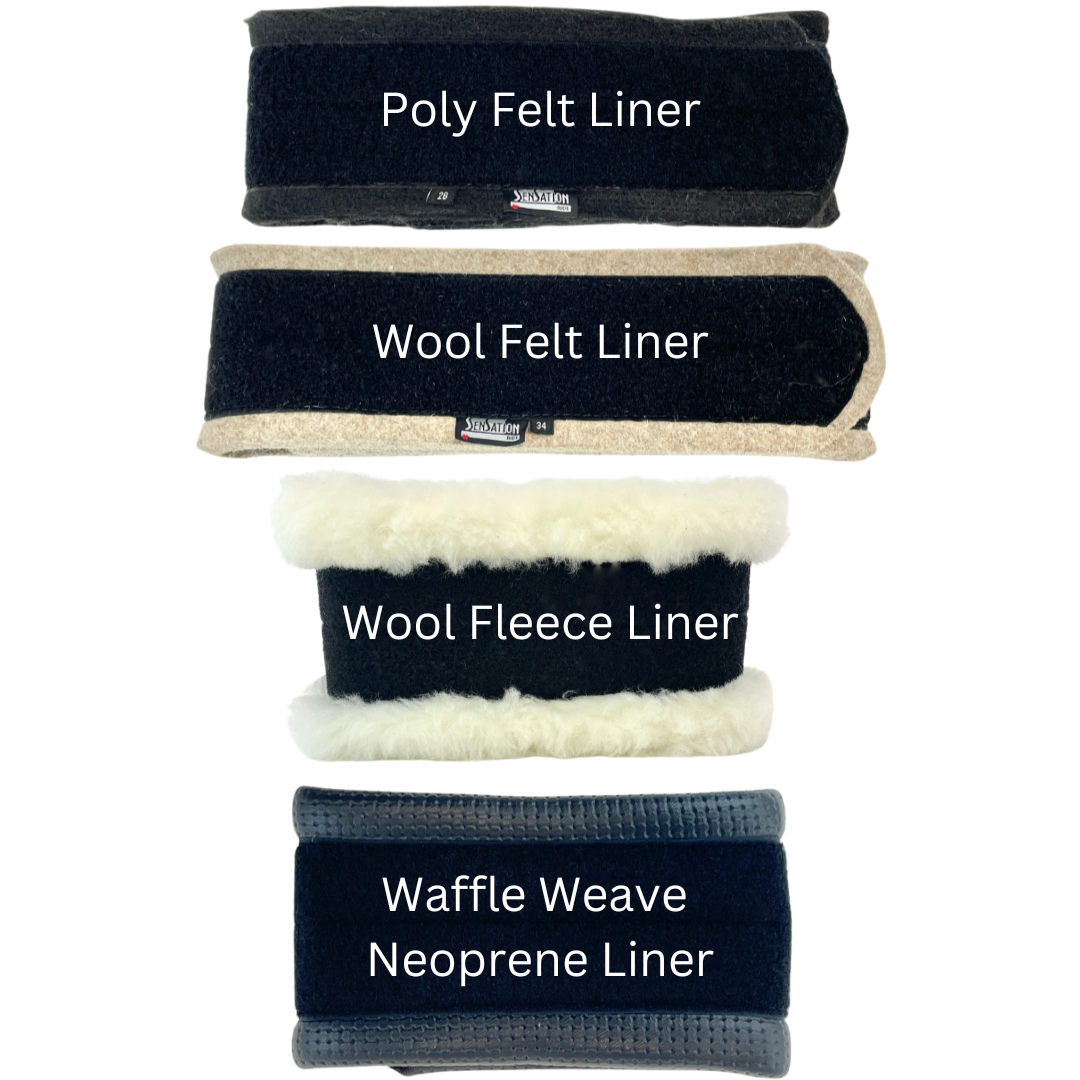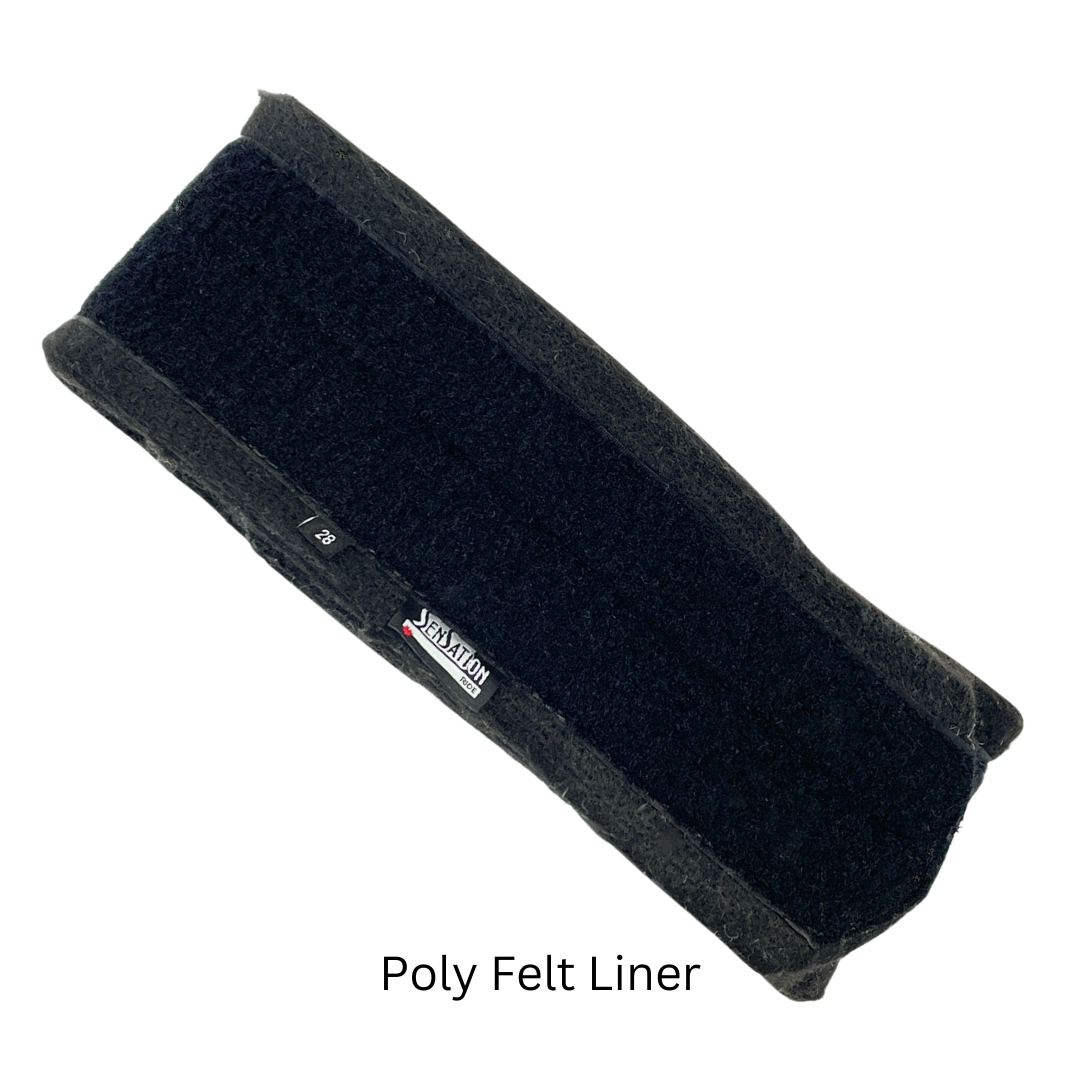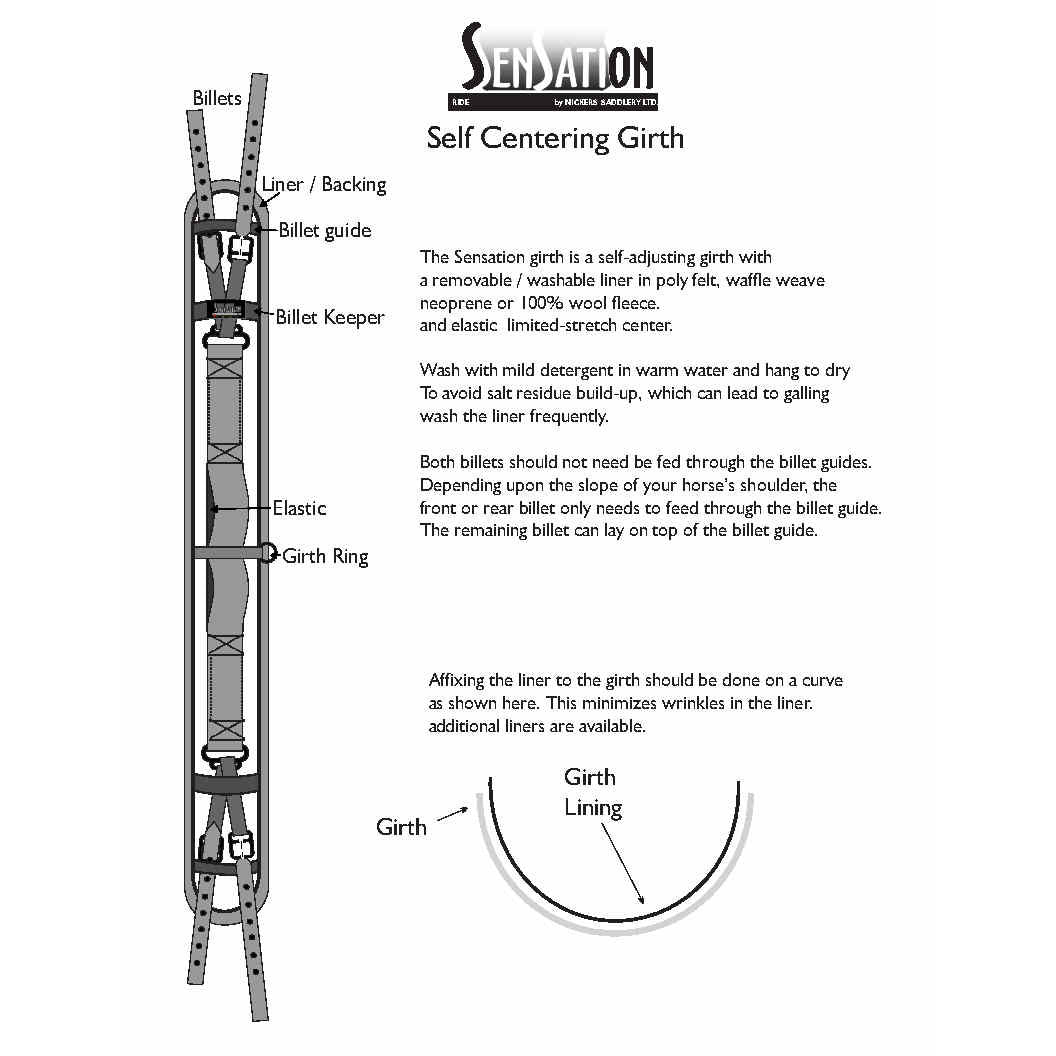 Sensation Ride™ Girth or Cinch Liners
Sensation Ride™ Girth or Cinch Liners
Best Girth on the Market
I prefer to ride in a looser girth. The elastic feature in this grith provides just enough grip and still keep my horse comfortable. This girth coupled with the Sensation pad allow me to mount from the ground even though I can fit my whole hand under the girth. I love it.
Common sense Cinch
The cinch is working well for a fussy mare, and easier on my arthritic hands than the English 4 buckles. I am liking it so far, and suspect we'll order a couple more when we can.
Like that the liner can be removed & washed for next day's ride